ABOUT TABLAB
WE ARE A FULL SERVICE DIGITAL AGENCY
We're 100% focused on making your digital infrastructure as great as we can.That means digital web design and functionality that's unique to your busienss, apps that work seamlessly…
We are a full service digital agency that combines creativity with deep technical ability to create experiences that engage customers, transforms brands and grow business.
Whether it's a technical website build or a creative new app, we approach every project with energy and enthusiasm. We take time to understand your goals, and deliver customized, creative solutions. Powering forward-thinking organization to challenge conventional thinking and never stop discovering, innovating and improving.
With a multi-disciplinary approach, we use design and technology to tell stories that leave long-lasting impressions.
From concept to execution, we design interfaces, experiences, and services that help our clients shape and reach their future vision while creating new meaningful connections between people and brands.
We combine technology, creativity and strategic design to develop digital solutions that transform brands – no matter what medium or platform.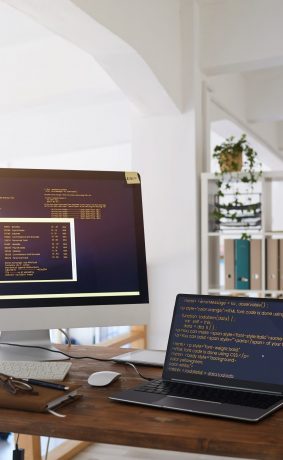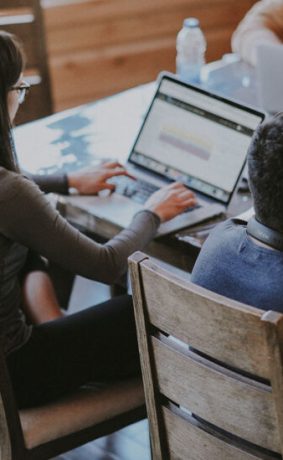 WE LOVE
WORK
with all types of brands
Wherever you are in your journey we can help – whether it be strategy, design, technology, content, creative…. We help our clients launch new brands or significantly improve their current marketing and digital results. Development is the engine room of Tablab the place where ideas turn into something people in the real world interact with.
We bring new brands to life and breathe new life into existing ones.

We offer a range of services mainly focused on innovating digital spaces.
Having end-to-end capabilities in-house allows us to come into a project as a ready-made team at point of the process.
We believe in conversations.
Write us an e-mail via the form, or just send us an e-mail directly at.
OUR AWESOME TEAM
''Excellence is not a skill it's an attitude'' - Ralph Marston
We are a team of truly passionate digitally focussed, content creating, socially connected, performance minded marketers and software developers
We are creative designers, insightful strategists and exceptional software engineers. Whose wide ranging talents mean you get a great wealth of knowledge and experience in one place. However you need help, we'll make it work by working closely with you. Each of our team are passionate about what they do. Hard work and big challenges are exciting for us.
Our lean, multi-disciplinary team offer a rare combination of skills, each mastering the use of research, design and technology to deliver results.
We work closely with our clients to deliver their products and new ventures on the fastest possible route to market – while never compromising on quality. Being a tight-knit team working across disciplines means we're able to spot issues before they become problems. It also means we are far more flexible in how we work with you.
SERIOUS ABOUT BRINGING YOUR BRAND TO LIFE & GROWING YOUR INFLUENCE ONLINE?
HOW WE WORK
We will work with you to create a plan that reflects your needs. Our approach usually goes through the following phases:
Get answers to all your questions you might have.
If you're not sure where to start. We'll help you put a plan together to….
Do you have questions about how we can help your company? Send us an email and we'll get in touch shortly.